Alex Jenkins - Percussionist
Due to his in-depth study of the music of different cultures, Alex's playing transcends musical traditions and boundaries. His expression of rhythm is heavily influenced by his study of Tabla. As a result, Alex has become known for his creative approach to music and his unique ability to fuse rhythmic ideas from various disciplines, into one cohesive sound.
Alex has studied and performed all over the world (India, Bali and the Dominican Republic) just to name a few.
Alex performs and records regularly, around California and beyond, playing a variety of music (on both Drum set and Tabla) including, Jazz, Rock, Blues, Fusion, Indian Classical and just about everything in between. In 2005, Alex won a SAMMIE (Sacramento Music Award) for his work on the self-titled "Daisy Spot" record release. In 2008, he won a second SAMMIE for his work with the Ross Hammond Trio. In 2010 and 2011 Alex had the great privilege to travel to the Dominican Republic to perform at the National Performing Arts Center, in Santiago, with Coral Santa Rita. In the winter of 2011, Alex traveled to New York to spend three weeks attending the world famous percussion school, Drummers Collective. It was during this time that he had the opportunity to study with jazz great Ian Froman, as well as, rock/fusion Great, Jason Gianni.
Currently, Alex teaches percussion at Skip's Music, Sacramento, William Land Elementary School and at Howe Ave Elementary. In addition, he performs over a hundred concerts a year and keeps an extremely active teaching and clinic schedule. Alex has done workshops and clinics for various schools, including CSUS, American River College, Cosumnes River College, California College of the Arts in Oakland, UC Merced, Wood Creek High School, Orange Open Middle School, Citrus Heights Elementary, Unitarian Universalist Church of Davis, The Drum Lab, Davis Waldorf School, Whitney Elementary and various music stores around California.
Alex Endorses and plays, Aquarian Drum Heads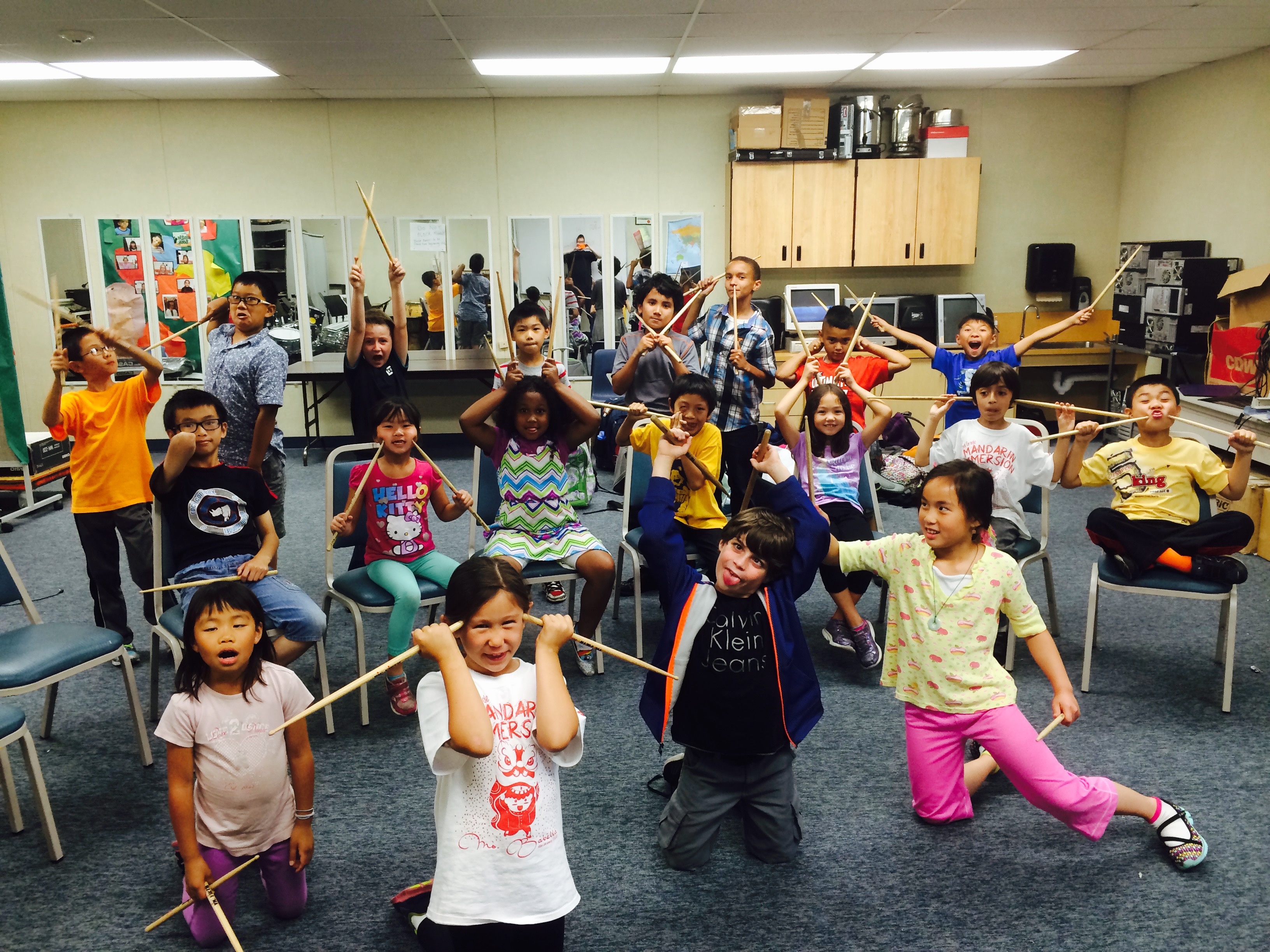 Drum Class at William Land Elementary School